Nörolojik Rehabilitasyon
Merkezimizde omurilik felci, travmalar, dolaşım bozuklukları, parkinson gibi çeşitli nörolojik rahatsızlıkların tedavisi, hastaların motor yeteneklerini geliştirmek üzere nörolojik egzersizler, hidroterapi ve havuz terapisi; el becerilerini geliştirmek üzere el rehabilitasyonu; günlük yaşam aktivitelerine yönelik fonksiyonel rehabilitasyon yöntemleri kullanılarak; deneyimli hekim kadromuz ile iş birliği içinde uzman fizyoterapistlerimiz tarafından yapılmaktadır.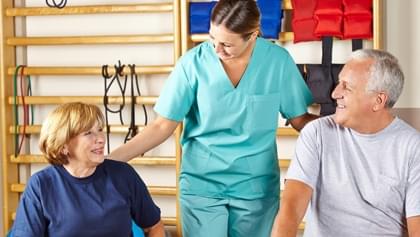 Hemipleji

Hemipleji, hastanın vücudunun bir tarafındaki kaslarda paralizi (felç) görülen durumdur. Kanama kaynaklı felçler dışında, tedaviye ilk 24- 48 saat içerisinde başlanması gerekir. Kanamanın sebep olduğu felç durumlarında tedaviye birkaç hafta sonra başlanması gerekir.Parapleji
Parapleji, iki bacakta ve genellikle alt gövdede (mide bölgesi ve bel) hareket ve/veya his yeteneğinin kaybıdır.


Parkinson

Beyin hücrelerinin kaybının neden olduğu Parkinson Hastalığı, titreme, hareketlerde yavaşlama denge kurma güçlüğü gibi semptomlara sahiptir.


Multipl Skleroz (MS)

Multipl Skleroz (MS), bir sinir sistemi rahatsızlığıdır. Tedavi programında, azalan veya kaybolan motor (hareket) fonksiyonlarının kazanılmasına çalışır.
---
This post has been written by Physical Therapy and Rehabilitation Medical Center and viewed 23593 times.
---